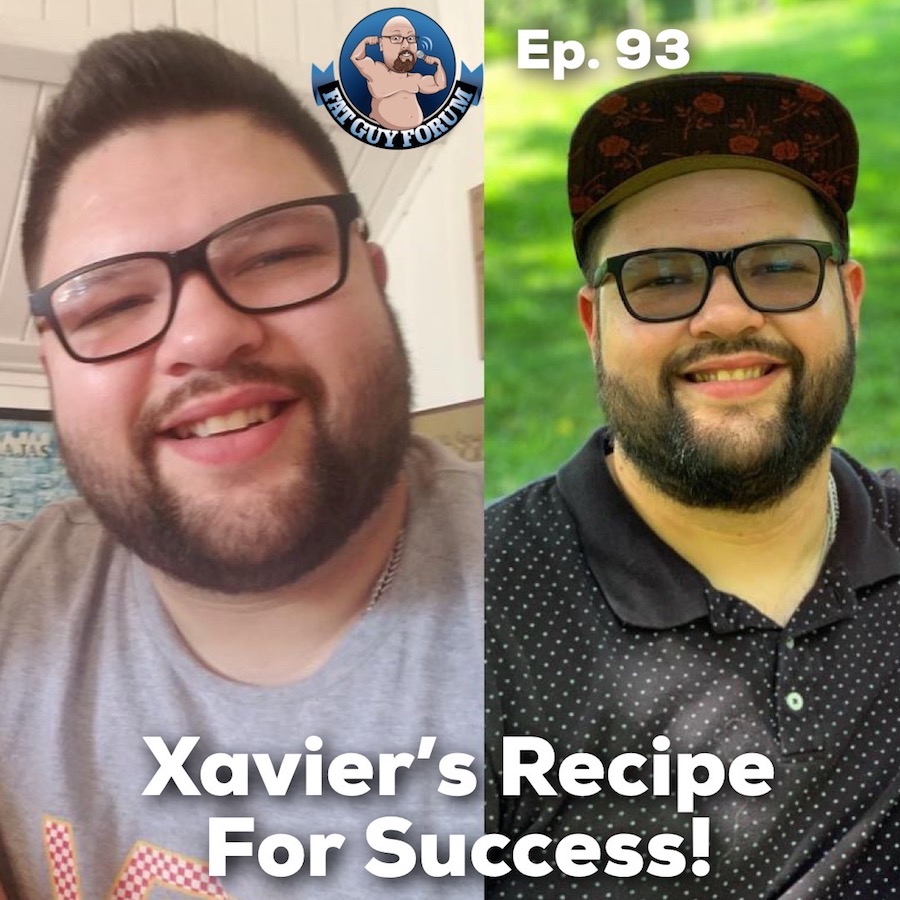 The Fat Guy Forum PATREON is here! Click this link to see how YOU can support this show and help Gormy keep bringing you the stories of these amazing men: https://www.patreon.com/Gormygoesketo 
Xavier Perez struggled with his weight, as many of us have, but he had an added wrinkle... a career as a chef working around food, required to taste it every day! How did he develop the mindset needed to get his journey started amidst temptation? You will be amazed!
Connect with Xavier on IG at @chefxavierperez!
Looking for help on your weight loss and health goals and considering Keto? Gormy is now a one-on-one Ketogenic lifestyle coach! Get more info at https://www.theketoroad.com/coach-mike 
You can also find Gormy on IG at @gormy_goes_keto, Twitter at @gormygoesketo and you can email the show at TheFatGuyForum@gmail.com!
You can also support us and save money yourself by using code GORMY to get 15% your order at Redmond Real Salt (https://shop.redmond.life/?afmc=GORMY)
or also Select Savory Seasonings! (https://selectseasonings.com/?aff=15) 
Great products I use every day!! Check them out!
Don't forget to give us a rating and review on iTunes or whatever platform you use!! Thank you and be sure to amaze yourself today!