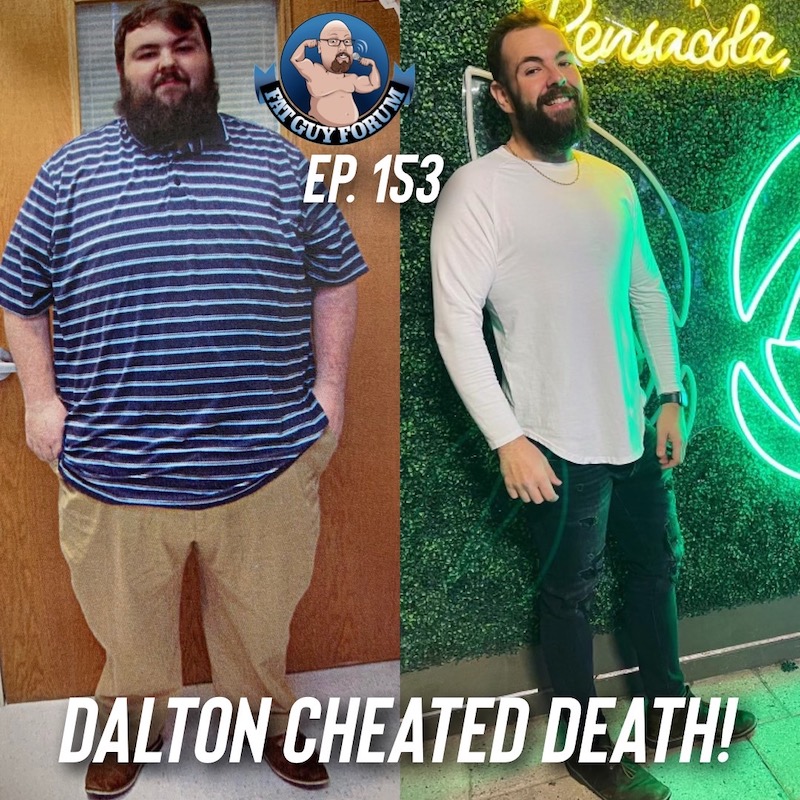 Dalton Musselwhite was literally knocking on death's door at well over 500 pounds. He found the physical tool he needed in the VSG surgery but soon realized that the physical change was also going to require a lot of work on the mental side. He's now down over 300 pounds and living a different life. I am excited for you to hear the story of his ongoing adventure!
Connect with Dalton on IG at @msslwht! https://www.instagram.com/msslwht/ 
Connect with Dalton on TikTok at @msslwht! https://www.tiktok.com/@msslwht? 
Fat Guy Forum PATREON is here! Click this link to see how YOU can support this show and help Gormy keep bringing you the stories of these amazing men: https://www.patreon.com/Gormygoesketo 
Interested in working with Gormy on Accountability & Goal Setting, Ketogenic Nutrition or more? Get more info at
https://www.theketoroad.com/coach-mike
You can also find Gormy on IG at @gormygoesketo, Twitter at @gormygoesketo and you can email the show at TheFatGuyForum@gmail.com!
You can also support us and save money yourself by using code GORMY to get 15% your order at Redmond Real Salt(https://shop.redmond.life/?afmc=GORMY)
or also Select Savory Seasonings! (https://selectseasonings.com/?aff=15) 
Great products I use every day!! Check them out!
Don't forget to give us a rating and review on iTunes or whatever platform you use!! Thank you and be sure to amaze yourself today!