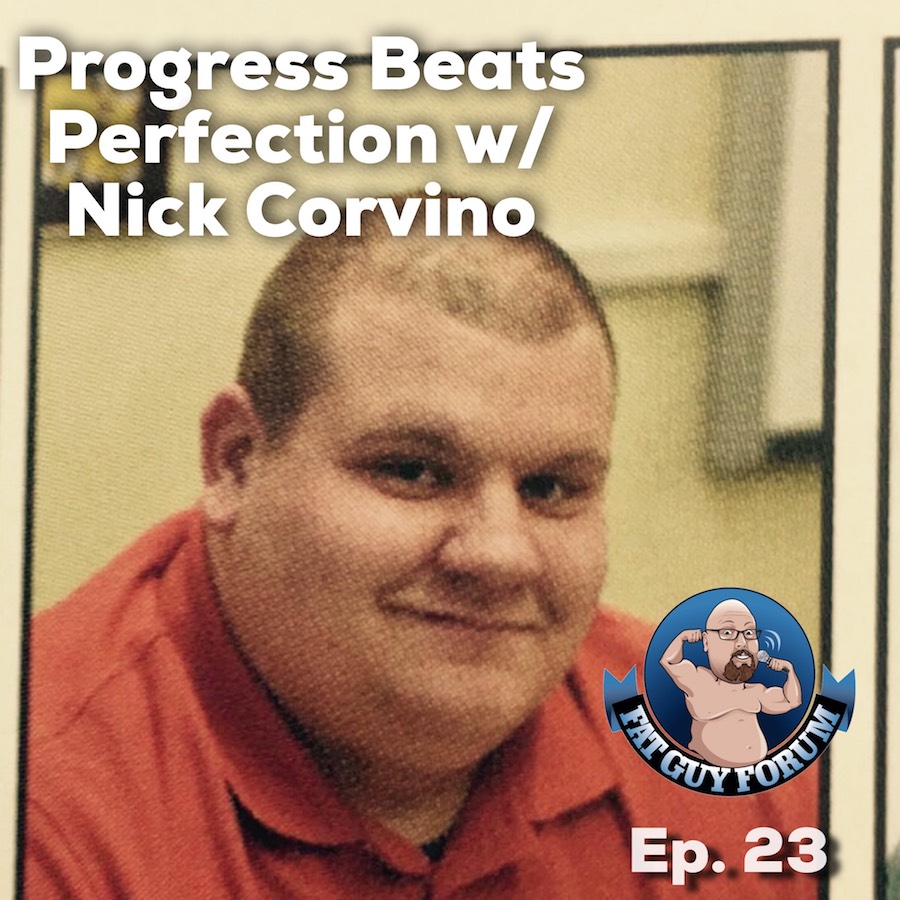 Nick Corvino saw his yearbook picture and realized he had let his life and weight get out of control. At 400lbs he found a community and a challenge that have changed his life. His journey isn't over yet and we talk about his roadblocks and I even jump into advice mode. I think this is a discussion many of you will relate to and get some good takeaways. Let's go!
Connect with Nick on Instagram at @ncrm2517 now!
Find Gormy on IG at @gormy_goes_keto, Twitter at @gormygoesketo and you can email the show at  TheFatGuyForum@gmail.com!
Don't forget to give us a rating and review on iTunes or whatever platform you use!! Thank you and be sure to amaze yourself today!