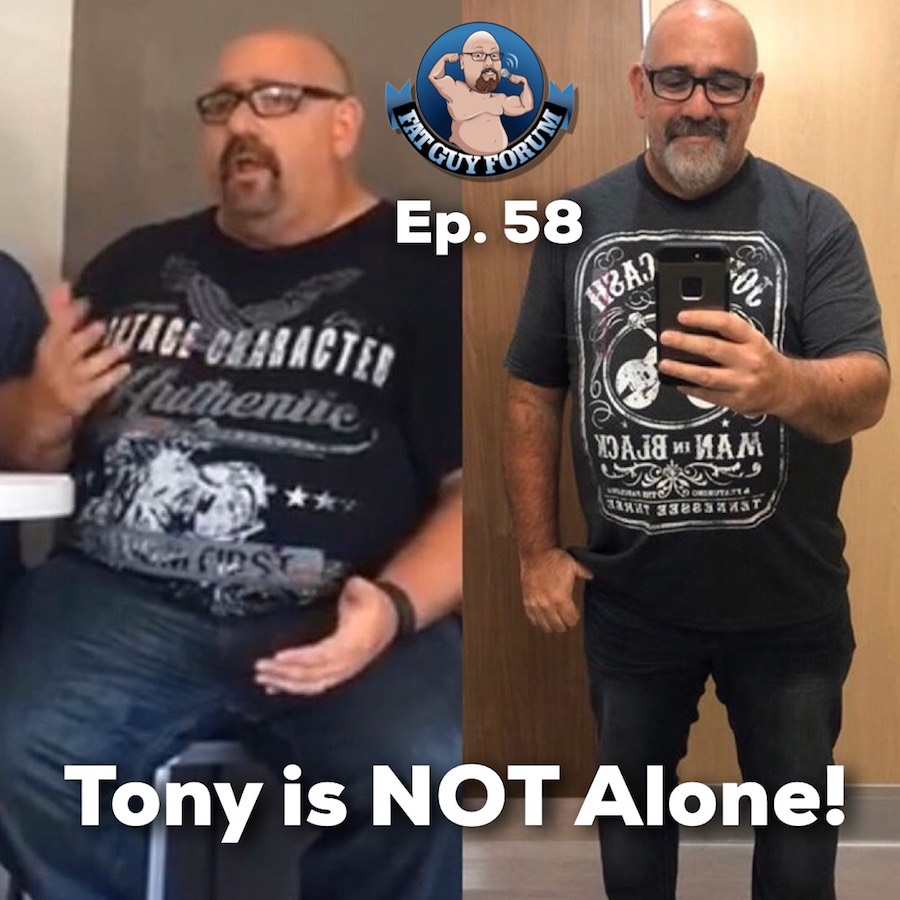 Today's Fat Guy Forum guest understands how the trauma of our childhood can create patterns and habits that dominate the rest of our lives, but Tony Jacobs is refusing to allow that to continue. He is already down around 100lbs and on his way to hitting his goals but taking a truly holistic approach to his journey. I hope you will be inspired by his story and his lasting message, your life matters. 
Connect with Tony on Instagram at @KetoCollide!
Find Gormy on IG at @gormy_goes_keto, Twitter at @gormygoesketo and you can email the show at TheFatGuyForum@gmail.com!
You can support us and save money yourself by using code GORMY to get 15% your order at Redmond Real Salt or also Select Savory Seasonings! Great products I use every day!! Check them out!
Don't forget to give us a rating and review on iTunes or whatever platform you use!! Thank you and be sure to amaze yourself today!